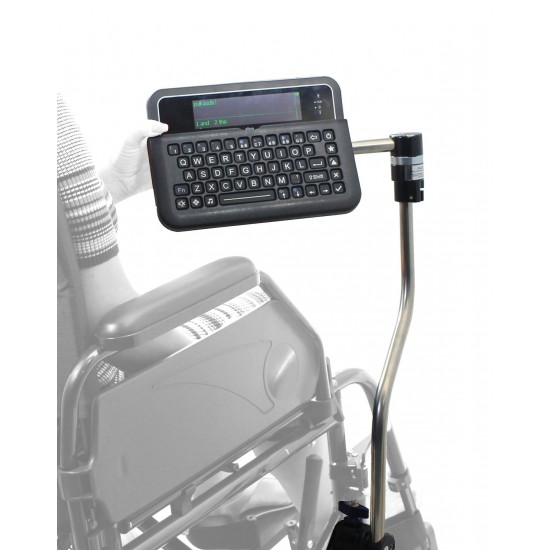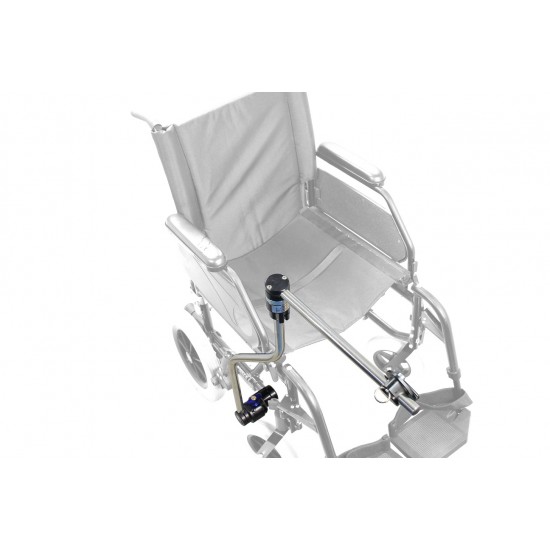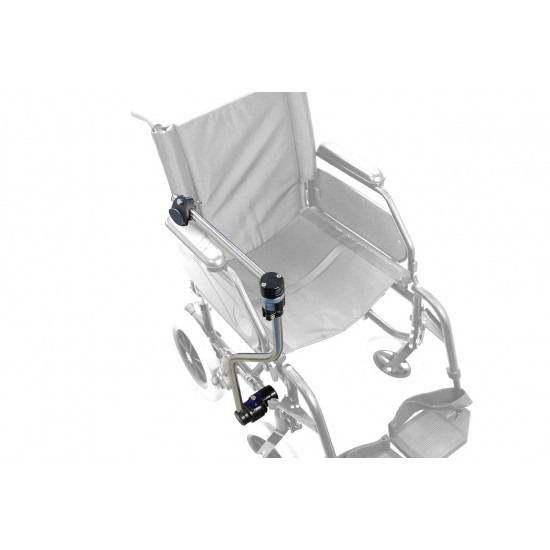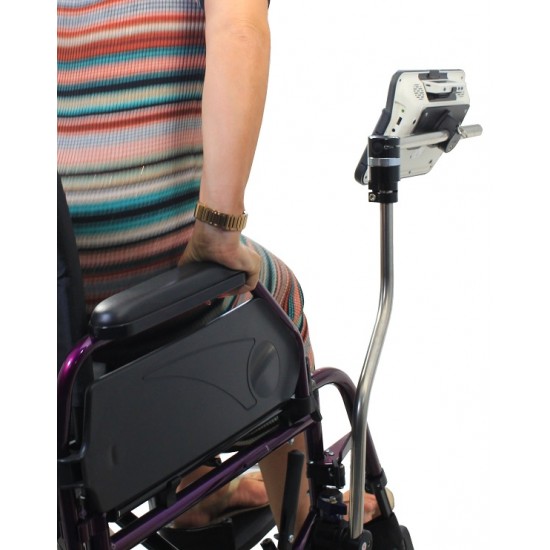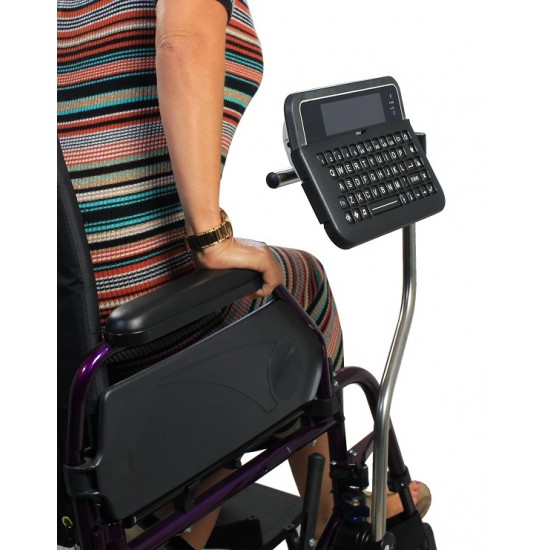 New Not for Online Purchase




M-Series Push-Pull Mount
The Push-Pull Mount is designed to give flexibility and independence to users who can move a mount out of the way unaided. Depending on the orientation that the adaptor is attached to the upright tube it can be used either to allow the mount to be pushed away (when it can be swung up to 270 deg in 7 stop positions of 45 deg. each) or pulled away when it is envisaged that only 3 of the stop positions will be used.
The amount of force required to push or pull the mount from a stop position is around 1.3kg (measured on the end of a 14"/35cm tube).
Note: Devices shown in pictures are for illustration only and are not included with the mount. Information on the Allora 2 can be found here.
Components*
1x Offset Link (O3L)

1x Frame Clamp Outer Piece Receiver (RFCR)

1x Frame Clamp Outer Connector (M75FOP)

1x Upright S-Bent Tube (M75S22-3 as standard)

1x Push-Pull Joint (M75LSJ)

1x Horizontal Straight Tube (M75STR16 as standard for Push Aside, M75STR14 for Pull Aside)
* Components listed above are for standard configuration. Exact components may differ slightly to meet specific requirements.
Frame Clamp Inner Piece and Quick-Release Base (From Feb 2023)
We no longer include a Frame Clamp Inner Piece or Quick-Release Base in a mount by default. With changes to wheelchairs and other equipment over the years there is now a wide variety and it is no longer appropriate for a 1" round frame clamp and standard quick-release base to be a default inclusion.
When ordering a full mount the Frame Clamp Inner Piece and Quick-Release Base are to be ordered separately, with our full range available.
Wheelchair Information and Custom Requirements
We ask for details of the Wheelchair the mount is intended to be used with in order to ensure that the supplied Frame Clamp is correct for that chair.
If you have any questions, or wish to discuss custom requirements, please don't hesitate to contact us.
Product Overview
Product Type
Wheelchair Mount
Mount Series
M-Series
Mount Style
Move Aside
Product Details
Max Weight Support
4kg
Frame Clamp Assembly
Lockable
Device Support
Direct Access Devices 2.1 - 4.0 kg
Yes
Tablets / Small Devices 1.6 - 2.0 kg
Yes
Tablets / Small Devices 1.0 - 1.5 kg
Yes
Wired Switch Access Devices 2.1 - 4.0 kg
Yes
Tablets / Small Devices up to 1.0 kg
Yes
Wireless Switch Access Devices 2.1 - 4.0 kg
Yes
Stock:

Not for Online Purchase

Model:

M75-PPM

Daessy