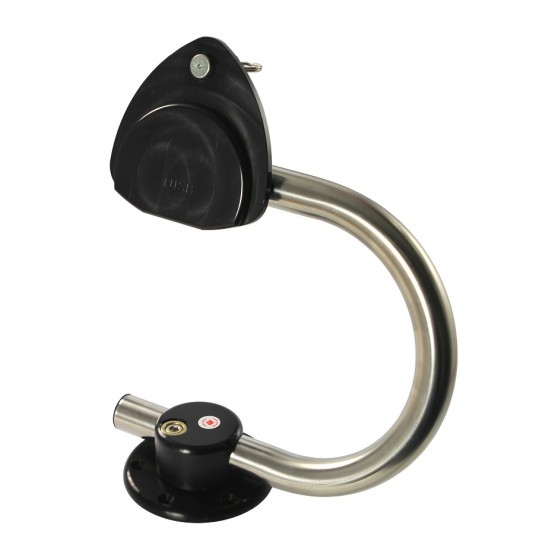 Bolt-On U-Tube Desk Mount
This original Bolt-on Desk Mount with U-Tube is a solution when the most stable option is required to mount on a solid surface such as a table/desk. This mount is not free-standing on a base, instead being physically secured to a surface with 6 screws (not supplied). The U-Tube angle can be adjusted with allen key.

It can be supplied with choice of Quick-Release Base to customer preference.

Product Overview
Product Type
Desk Mount
Product Details
Max Weight Support
7 kg
Device Support
Eyegaze Devices 2.5 - 4.0 kg
Yes
Eyegaze Devices up to 2.5 kg
Yes
Direct Access Devices 4.1 - 7.0 kg
Yes
Direct Access Devices 2.1 - 4.0 kg
Yes
Tablets / Small Devices 1.6 - 2.0 kg
Yes
Tablets / Small Devices 1.0 - 1.5 kg
Yes
Tablets / Small Devices up to 1.0 kg
Yes
Wireless Switch Access Devices 4.1 - 7.0 kg
Yes
Wireless Switch Access Devices 2.1 - 4.0 kg
Yes
Stock:

In Stock

Model:

BDMU

Daessy