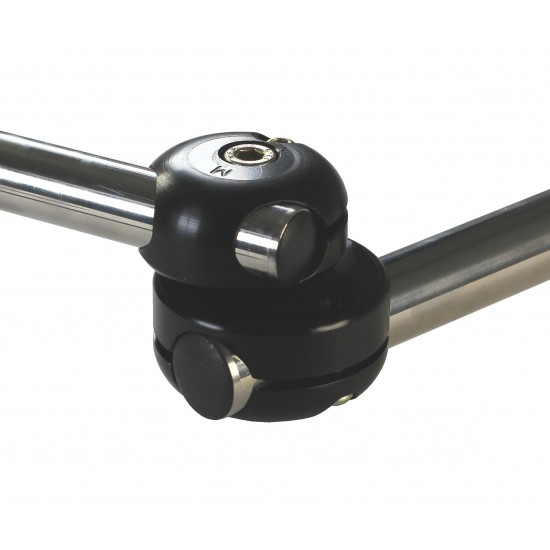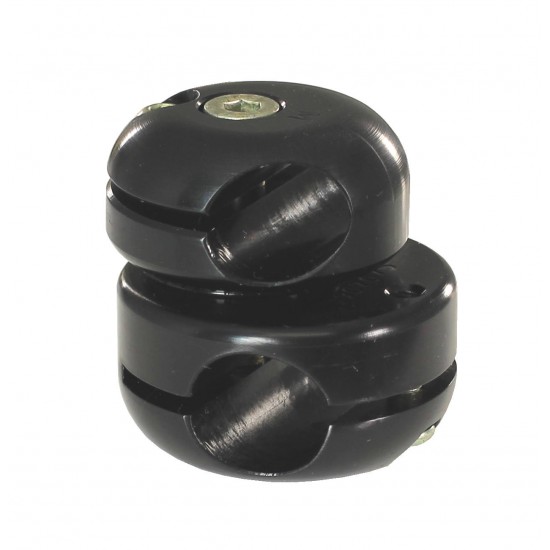 Adjustable Tube Connector (7/8" to 3/4")
The Daessy Adjustable Tube Connector is an updated version of Daessy's original adjustable connector. Each tube is secured in its half of the connector with an M6 bolt and the 2 halves of the connector have an indexing face connected together with an M8 bolt. This allows the 2 mount tubes to be connected in 40 different positions through 360 degrees; when adjusting the M8 bolt, the tubes cannot slide out of the connector and the connector will not come loose no matter which side of the wheelchair the mount is attached to.
This version connects a 7/8" tube to a 3/4" tube, which can be used to combine Standard Series and M-Series tubes (tubes not included).
Product Overview
Product Type
Tube Connector
Product Details
Standard Series Component
Yes
Stock:

In Stock

Model:

ATC87-75

Daessy