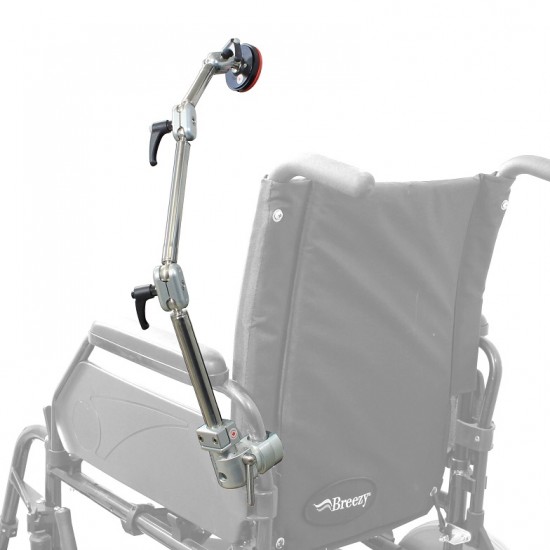 Not for Online Purchase
Articulating LiteMount for Switches (with Handle Kit)
3-Length LiteMount with adjustable ball joints designed to hold switches. The ball joints are adjusted via handles.
Weight support up to 1kg with included handle kit (1.5kg with manual bolts instead).

Mount includes 3 tubes and 3 double ball joints with an overall length of 28" as standard. Other lengths available on request.

Supplied with a

Lite Frame Clamp Inner Piece

as standard to fit 1" round frames (also 7/8", 3/4", 22mm & 20mm round frames with sleeves if required). Additional sleeves are available if required to fit 1.5cm and 0.5" square frames.

Can be supplied with Standard Series frame clamp inner piece if required using an adaptor at extra cost. Contact us for further details.
Handles
Set of 3 handles included to attach to ball joints, enabling easier adjustment. Note that these handles reduce the load bearing to 1kg max.
Optional End-Fittings
End fitting can be swapped out to use the LiteMount for another purpose.
Please Note: Due to the need to ensure Frame Clamp compatibility, the LiteMount is only available for purchase via direct contact.
Product Overview
Product Type
Wheelchair Mount
Mount Series
LiteMount
Mount Style
Adjustable Joints
Product Details
Max Weight Support
1.0kg
Frame Clamp Assembly
Lockable
Device Support
Switches (BB / JB)
Yes
Stock:

Not for Online Purchase

Model:

LM-A/SW/3H

Daessy